FitnessBands ™ THE FINAL SET OF EXERCISES FROM HOME!
WIDE RANGE OF WEIGHT -The FitnessBands ™ set includes 5 variable resistance straps, which allow you to mix and match to get your desired weight level. From 10 lbs (4.5 kg) to 115 lbs (52 kg), suitable for all levels.


Discard your subscription in the gym and get rid of that bulky bank in the basement, because now you can get the same results from your home, without all the equipment and without spending time and money going to the gym Whether you are prepared for a complete workout or just have a few free minutes, ¡FitnessBands™ It is the perfect solution for you!
El conjunto de Bandas Elásticas FitnessBands™ de 11 piezas está especialmente diseñado para pemitir More than 150 different exercises. Dsipone de una amplia gama de resistencia/peso. Podrás trabajar any muscle group in the body in countless ways and get the results (and appearance) that you want so fast and effective, from the comfort of your home

UNLIMITED EXERCISES
It includes all the necessary accessories for more than 150 possible exercises for all muscle groups. Suitable for any level of fitness. Whether you want a full body workout or to work in only one muscle group at a time, the FitnessBands ™ set is your perfect solution.
CONFIGURED IN SECONDS
With the door anchor, handles and ankle straps included, you can configure the FitnessBands ™ in seconds. Simply choose the desired exercise, configure it accordingly and start your training.
GET THE RESULTS YOU WANT
The weight range is perfect to get the results you want, whether you're looking to increase body mass, tone muscles or burn body fat.
TRAINING EVEN IF YOU CANNOT FIND THE TIME
Do you have only a few minutes a day or do you have difficulty finding the time to exercise? Do not
there's a problem! Due to accessibility and easy setup, FitnessBands ™ allows you to do some quick series whenever you have time And continue with your day.
SECURED AND EFECTIVE
The smooth movement and the constant resistance They provide excellent results while minimizing the possibility of injury.
COMPACT AND PORTABLE
It folds easily and compactly for a easy storage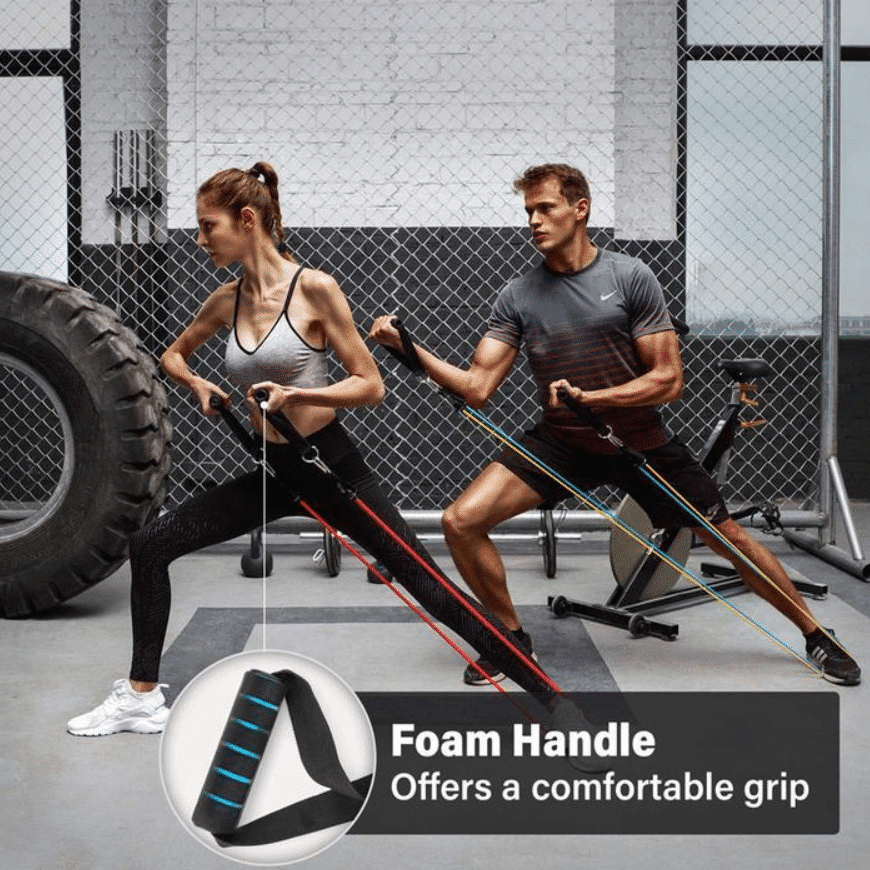 Garantía de Satisfacción 100%


1- No risk, returns up to 14 days after delivery.
2- Full 2 ​​year warranty.
3- Quality inspected previously.
4- Secure payment with your preferred payment method.
5- Order tracking after purchase.
6- Customer service available 24/7