¿Do you know the easiest way to open any bottle of wine?
¿Have you ever been frustrated when the cork breaks in half or, worse, when the corkscrew breaks in the cork? When the cork breaks, in half it can spoil all the wine and it is a big problem! We just want to enjoy some wine that relieves stress after all! If you could only enjoy your wine in peace, without cork, without worries, and get what you want for once ... a few moments of relaxation enjoying that amazing and amazing elixir you love. That's where Corchfast ™ is going to help you!
It is so easy to use! Only 3 simple steps:
Pierce the cork with the needle
Quickly pump air into the bottle until the cork literally runs out.
Slide the cork out of the needle by pushing the round plastic guides.
In just 10 seconds you can enjoy your bottle of wine.
The best part? No cork will break anymore! No more floating pieces, no more cheap corkscrews that break in the bottle.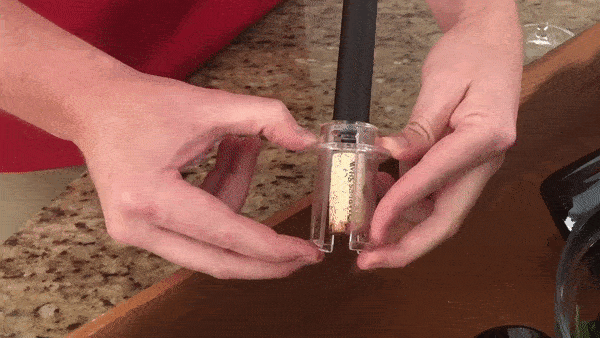 Garantía de Satisfacción 100%


1- No risk, returns up to 14 days after delivery.
2- Full 2 ​​year warranty.
3- Quality inspected previously.
4- Secure payment with your preferred payment method.
5- Order tracking after purchase.
6- Customer service available 24/7